Portal
This section describes how to configure and use the Rimscout portal.
The portal is a tenant based cloud service. Each tenant has its own database and access to the portal. To get access to a tenant please contact support@rimscout.com.
Login
Login with your Microsoft username and password.
On first login grant consent for the Rimscout Portal.
You will see the landing page.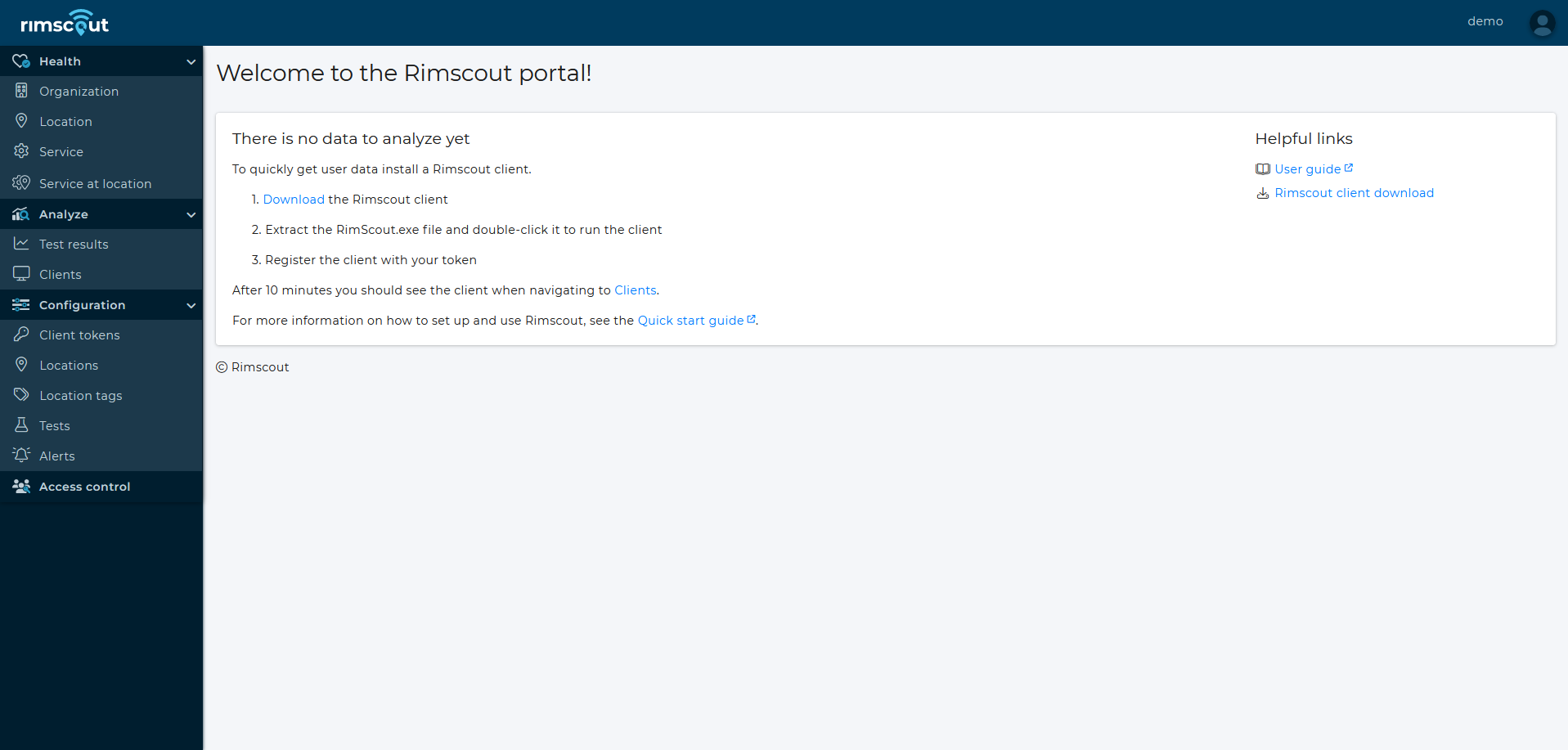 Next steps
On first login the login page will provide you instructions on how to set up your tenant. As soon as clients send data you will find your Organization health displayed here.
View the complete onboarding instructions:
Learn how to grant other users access to the Rimscout portal: